Well clearly it is much easier from the "babes" perspective to enjoy the Summer Olympics than the Winter Olympics. The Summer Olympics brings about thoughts of hot gymnastics babes jumping around in skimpy leotards, track and field babes flexing their muscular legs, babes in swimsuits knifing through the water with grace and beauty. We've looked at swimmer Dara Torres and gymnast Amanda Beard. But hey, we're optimists, and I'm convinced we can find some winter beauties.
Let's start out with Tanith Belbin. A pretty unusual name, Tanith is Canadian American and actually holds dual citizenship in both countries. She is 25 years old, stands 5'6″ tall, and is known for her grace. I think she and her partner Agosto won 4th place in this years Olympics.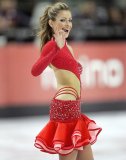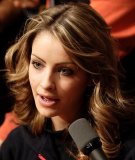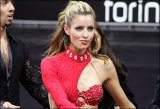 Lindsey Vonn is our next Olympic Hottie. And mercy, she rings that bell well. She is a tall (5'10") blonde who is athletic and tough. Like many athletes, she has suffered some injuries and been able to push through them. She won a gold medal in this year's Olympics for downhill, and was the first American woman to do it. This is an incredible accomplishment. She does happen to be married, which is good for her husband and bad for us since we have to sit here and drool over her incredible body.