Continuing our series about fit Instagram babes, Bella Falconi fits right into this mix.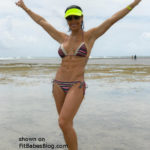 She is as famous for her abs and her thong shots as she is her smile. And when I say famous, I mean it. She currently has 2.7 million followers.
Having that kind of popularity gives a gal quite a pulpit. She can post a photo and immediately hit the inboxes of several million fans. I've read that she makes around $2.5 million a year for endorsements.
https://www.instagram.com/bellafalconi/?hl=en
Bella is definitely a hardbody. I don't know when she has an "off-season", as every time I see a photo of her, her abs are totally shredded.
Bella is a certified personal trainer, and does quite a bit of motivational speaking. Rather than figure, she is a fitness competitor and has one first place at both the Jax Physique as well as the WBFF World. Her website:
http://bellafalconi.com/
Bella is 27 year old, stands 5'2″ tall, and weighs around 115 pounds. She is Brazilian, but currently lives in Orlando Florida.
She is not a "stair climber gal", burning endless calories doing cardio. She emphasizes muscle building and hypertrophy. She considers nutrition a science, and is constantly studying it.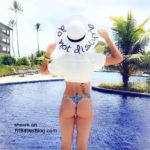 Once upon a time, Bella aid crappy foods and drank plenty of alcohol in a bit of a party lifestyle. She has been working out since she was 17 years old, but she never really committed to living a healthy lifestyle or eating to support her fitness model goals. That all changed in a big way a few years ago, and Bella says the thing that motivates her the most is helping others achieve their goals.
Bella is a mom, and she understands what it's like to be tempted by bad food choices, and be distracted from your goals. She makes a great motivator, and her coaching business seems to be doing well.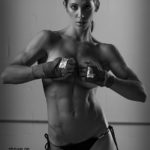 Also, yes there are some Bella Falconi topless photos out there.