It could be considered a dereliction of duty for us not to cover more fitness models. We know ya' like 'em, you bug us all the time about why a particular profile isn't up here on FitBabesBlog, but I swear we try! So with no further ado, we present the 10 Most Popular Fitness Models. Ahem, we are allowed to readjust our opinions at any time.
1) Alicia Marie
Just because we haven't talked about her here since 2008 doesn't mean she hasn't left a lasting impression on us. She has several technical degrees, is fairly tall and goddess-like, and appears on TV shows it seems like every month.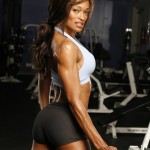 She may only be 21 years old, but Dianna has been the hit in the last couple of years. She was on the cover of Flex magazine, and she's known for her motorcycle skills. Sound like an interesting fit babe to you? Us to, more on Dinna to come.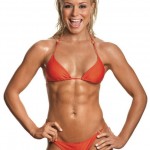 3) Mindi Smith
Mindi has been in commercials and talk shows, and she had a pro win in 2010. With a body like Mindi's, you're going to stay busy with your modeling career.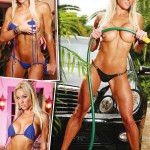 We initially Jennifer back in 2007. She has only gotten more popular (and hotter?) since then. Books, videos, courses, this lady is a marketing machine. To so many people, she is the face of the fitness model industry.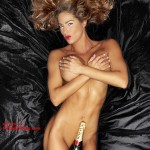 5) Zuzana Spears
Yes, this is the same Zuzana Spears who was in the adult industry for awhile. She is now doing fitness stuff. I saw her in a fitness video awhile back, and nearly lost consciousness. We need to profile her, and will do so soon.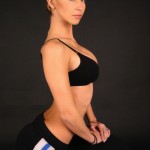 6) Noemi Olah
Since we last discussed here in 2009, Noemi has won a few more titles, including Ms. International Tourism. You gotta love the tourism babes (right?). She also won the 2010 Arnold Schwarzenegger Amateur Bikini Contest.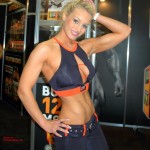 Monique is sort of known for her abs, but she is a real looker any way you check it out. Some people call her Momo, I call her hot and dangerous considering she is a jiu-jitsu expert. She is a bikini pro, and with her Filipina-Polish genes she is an exotic beauty.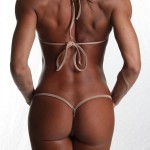 We profiled Amber just a few weeks ago. So what's more to say – she's hot, she's popular, and everybody loves her.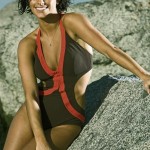 Kristal is a WWE babe who we have neglected to profile. Don't worry… coming right up.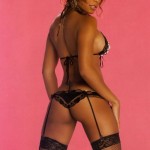 10) Jelena Abbou
Woops, super popular and incredibly hot, and we haven't yet introduced you to Jelena. Look for a post on her in the coming days.