In theory, athletes who compete in the Olympics are amateurs, which means they don't get paid for their sport. But the definition gets stretched a little, when athletes who generally do get paid to play decide to take one for the team and enter the Olympics. That has little or no effect on our opinion of how hot certain female athletes are.
Sara Galimberti is a runner and beauty queen from Italy. She runs the 800 and the 1500, and loves to do modeling competitions where she struts around in evening gowns and bathing suits.

Darya Klishina is a Russian long jumper. She started her athletic career in volleyball, tried her hand at sprinting, then began training as a long jumper. She is incredibly beautiful, and has a body that is hard to forget. Long jumpers have a hard time staying injury free, but Darya is young and hopefully has many years left.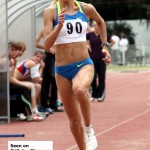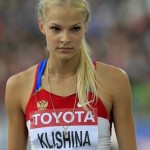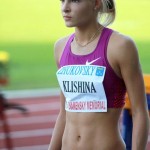 Leryn Franco is a javelin thrower for Paraguay. She became famous in the 2008 Olympics in Beijing. Although she didn't win a medal, her looks certainly kept the cameras rolling. Leryn set a new personal best in late 2011, so hopefully she has a strong showing this year.

Kim Glass is a 6'3″ tall volleyball player. She was another gal who hit it big during the 2008 games in Beijing. When she was attending college, Kim was frequently seen on the television show America's Next Top Model. There are obvious reasons for that. She also posed for Sports Illustrated.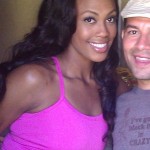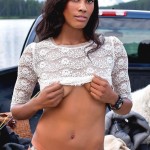 Other Olympic favorites include Shawn Johnson, and a handful of winter Olympics babes.